Why I'm Committed To Sharing This Amazing Healing Art
 My goal for this course is to help financially empower and educate the women who hold space for the others who are hurting and for the women that are hurting, I want them to learn how to use this healing art to nurture and honor themselves back to being whole.
Yoni steaming aka Vaginal Steam/Vsteams is an ancient healing practice that is reemerging in the holistic community as a viable treatment for women who experience a host of reproductive disorders and lower chakra blockages.
Get certified and Boss all the way up and set up your own business. Choosing to invest in yourself or your existing business– is a big deal. It's gotta be worth it. I wouldn't offer you something that I'm not positive is going to make a difference in your life or your business. It's just not my thing. I've been where you are and I know how even a mild investment can feel terrifying.

LET'S LOOK AT THE NUMBERS
My clients at womben things pay on average $60 for a Yoni Steam session. On a typical day I see about 5 women. This is an addition to other services offered.
5 Steams Each day/ $60 per Steam /studio open 20days a month 
5x$60x20 = $6000 (monthly potential )
$6000x12months = $72,000 (yearly potential)
What could that money do for you monthly/yearly? 
This course will teach you the what, the when, the why of Yoni Steaming and how to set up your business. It will formerly introduce you to some of the illnesses and reproductive challenges your clients will present. It's important to know what your client is experiencing, it allows for a more heart centered approach when it comes to their care. Beyond that you will learn suggested steam schedules and best herbs to use and how to get in front of the clients that need you. 
By investing in yourself to be a certified Yoni Steam Practitioner, you are making two very powerful statements...
 1. You are telling your clients that you care enough to safely learn how to offer this service. 
2. You are ready to set your business apart from the rest. 
You will get...

✅1 on 1 call with me upon completion of the course.
To me, these calls are priceless. There's no need to sit alone feeling stuck. Schedule your 1 on 1 to discuss next steps

✅All my smarts & all my business secrets 
I have been in business for 10 looooong years and I have accumulated a lot of knowledge through trial and error and a lot of hard work. I'm giving all my knowledge to you. I Will teach you what you need to know to start your business.

✅Get discounts on your yearly insurance Your coverage includes $3million in General & Professional Liability
$300k in Damage to Premises Rented
Coverage for all your services on ONE policy for ONE price and much more
✅Get discounts galore on Yoni steam equipment and supplies Provided by Wombmenthings LLC 
✅Get discount on a Business Branding/Website Package with Urban Think Media.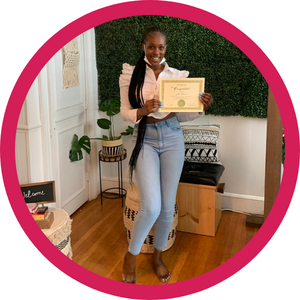 Traveled from Harlem NYC to learn this healing art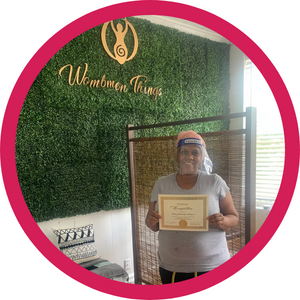 Esthetician adding to her craft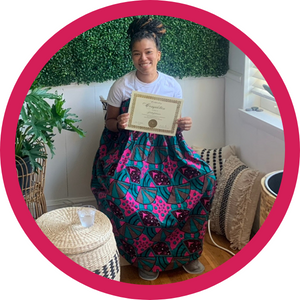 School Teacher making a career change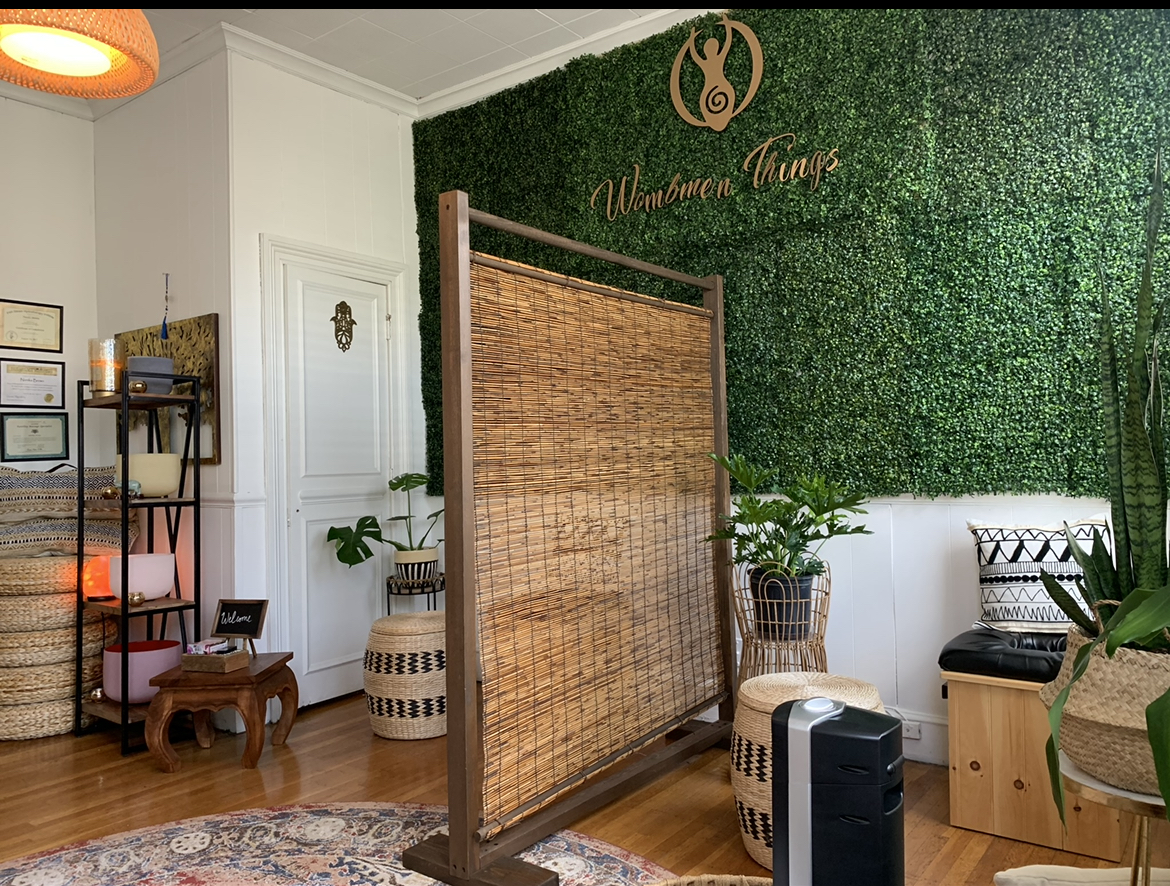 MY HEALING SPACE
WOMBMEN THINGS
After 12 years as a Wellness Practitioner and 9 years Self Employed, I've learned a thing or two and want to show you how to invest in you and start your business. 
Creating this course and making it accessible to my community was not a choice but a calling. There was a painful event that lead me down this road of healing. A healing for my family that became a healing for myself and countless others. The tragedy brought to my attention the alarming percentages of women dealing with reproductive challenges and having already been in wellness, I sought out holistic alternatives. I became certified as a Fertility Massage Specialist, Prenatal Massage Therapist, Yoni Steam Practitioner and Herbalist. I currently own and operate a wellness practice in Baltimore, there I am able to help my community on a day to day basis. 


Registered | Herbalist | Educator | Massage Practitioner
Noni is a certified Yoni Steam Practitioner and Massage Therapist She is also trained in Herbal Therapies for feminine Wellness. Noni has taught Massage Therapy at her Alma mater and has continued to maintain her Wellness Practice while training women across the world about the ancient healing art of Yoni Steaming.
Noni also prides herself on offering relaxing, healing touch. She is trained in Aromatherapy, Hot stone, Prenatal, Swedish, Deep Tissue, and Fertility Massage. The latter contains aspects of fertility reflexology, Acupressure for fertility, Cranial Sacral Alignment and Fertility Awareness and charting.
Noni is Fiercely passionate about Women's Health and is honored that you are interested in her course.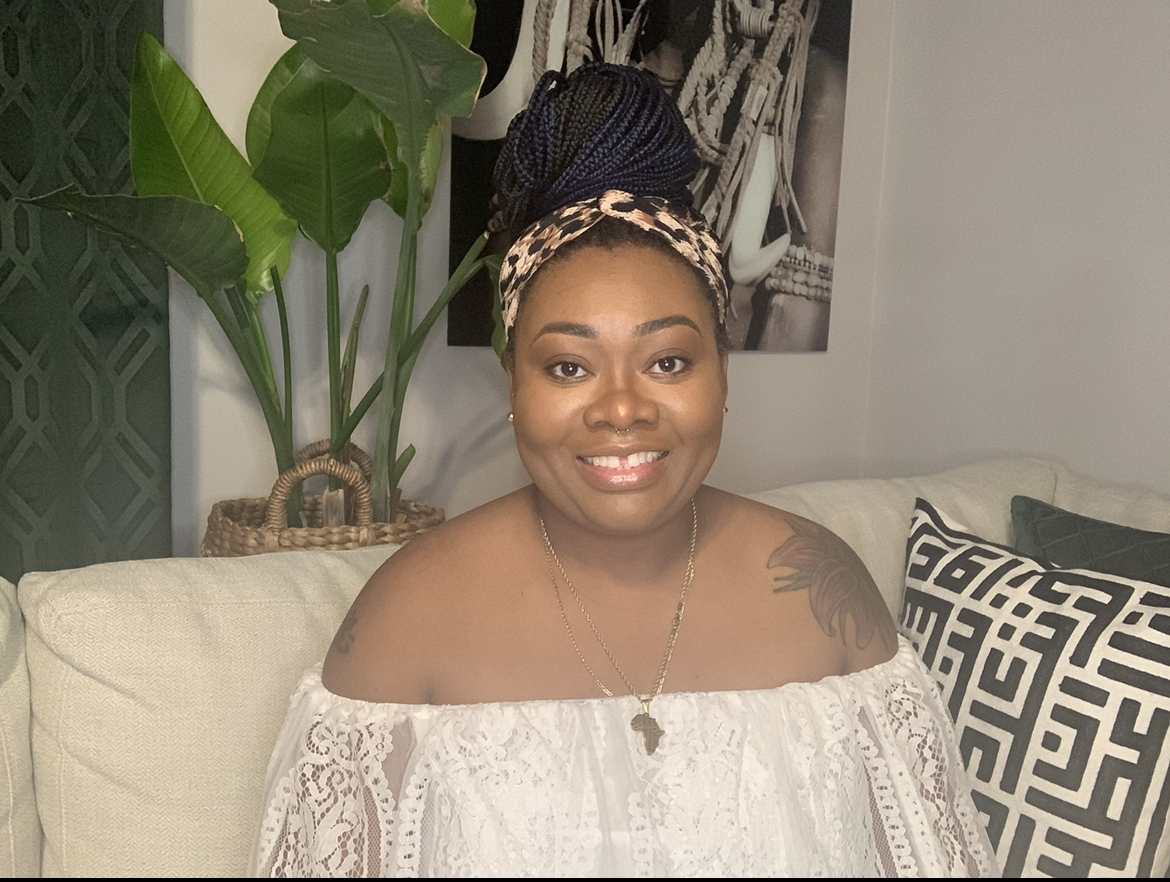 Check your inbox to confirm your subscription